My great-great grandfather started this farm sometime in the mid 1800s. There was a one-room school house built on the farm in 1872 that was called Harmony Grove School. Farming has been always a part of our family. We embrace the lifestyle and value the peace and quiet of living.
Here at Harmony Grove, we primarily grow lettuce, salad greens, and strawberries in pristine greenhouses. The new greenhouse, 96 x 34 ft, built spring of 2013, throws light around beautifully. It's a very peaceful and quiet space.
Growing hydroponically, we use a looped water system to control the amount of water for each plant. It's a clean system that uses 100% pure minerals and no harmful chemicals or pesticides. We practice IPM (Integrated Pest Management), which uses beneficial insects, like ladybugs, to keep populations of harmful insects at a manageable level. Here at Harmony Grove, like so many other greenhouse operations, the biggest threat is aphids, but they are no match for the thousands of ladybugs that are released at a single time!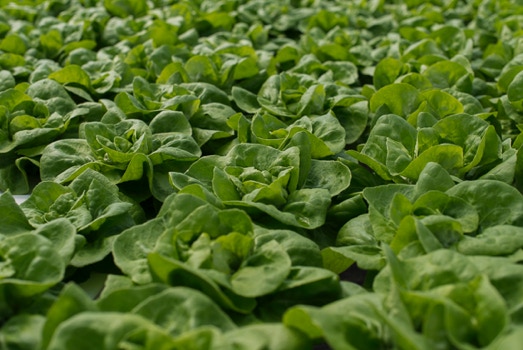 __________________________________________________________________________________________________________ 
Copyright ©2017 Harmony Grove Farm LLC
123 Harmony Grove Lane Harrisville, PA 16038
Contact Us (814) 385-6492